Azle's Choice for Septic Tank Services
Septic Pumping, Cleaning, and Maintenance
Your Trusted Source for Septic Services
Homes throughout the community of Azle rely on their septic tank systems to work reliably year-round. The best way to ensure it does just that is to let B & B Pumping maintain your septic tank and drain field. We've been Azle's preferred choice for septic services since 1958.
We have the knowledge and skills needed to take care of septic systems of all kinds, including both conventional and aerobic systems. Contact us today to schedule an appointment, and feel free to find out more about our residential septic pumping services.
Why Work With B & B Pumping?
Family-owned and operated since 1958, we're local to your community, meaning we're invested in keeping our friends and neighbors happy and healthy.
All of our team members are highly trained and experienced with a wide variety of septic tank systems.
We're familiar with every part of your septic system, meaning we can diagnose and address a wide variety of issues and concerns.
We use the right equipment to maintain your system, making our work fast and efficient.
With proper maintenance, you'll spend less time worrying about the state of your septic tank and less money keeping it in working order.
We offer prompt service. In most cases, we can schedule your septic tank service call on the same or next day.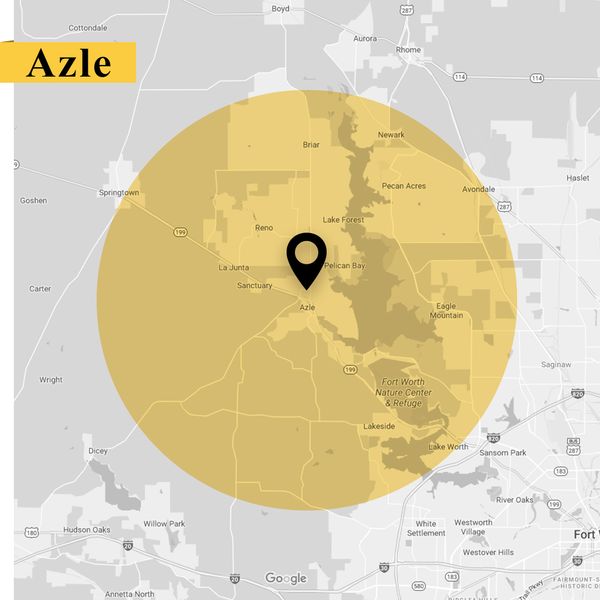 Azle, Texas
Maintaining your septic tank system in Azle is easier than it sounds. Rather than living with slow plumbing, noxious odors, and the threat of an overflowing sink, why not work with B & B Pumping instead? Depending on the usage of your system, you should plan on having your septic tank pumped every three to five years. We'll create reminders for you so you don't have to track the last time you had your system pumped. In the meantime, we're ready to take care of your system should you encounter any issues.
With prompt service, professional experience, and affordable prices, there's no reason to work with anyone else. Reach out to us today!