Schedule Your Septic Tank Maintenance Today
The fact is, no one likes to deal with a septic tank system. Between the smell and the overflowing plumbing, it's an experience that most would rather avoid entirely. Luckily for the community of Decatur, B & B Pumping is here to take care of all of your septic tank system needs.
A mainstay in the greater DFW area, we've been in the septic tank industry since 1958. We service both aerobic and conventional septic tank systems. Contact us today to schedule an appointment.
See Why Decatur Chooses B & B Pumping
Fast, efficient, and personalized septic system services. We can often schedule your service call the very same or next day.
We manage your septic tank for you. No one likes to deal with a smelly septic system, so why not let the professionals do it for you?
Save money by investing in the maintenance of your system. Regular pumping means fewer costly issues.
We offer free quotes on all of our work. We provide the best work at the best prices.
Our heavy equipment makes septic maintenance pain-free and fast.
As a family-owned and operated business since 1958, we're dedicated to the health and safety of our friends and family in Decatur.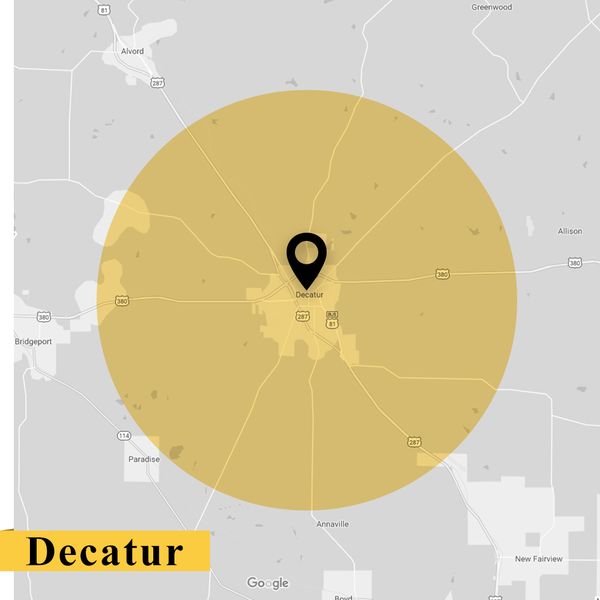 Decatur, Texas
For some, a faulty or poorly maintained septic tank system is the stuff of nightmares. The foul odors, backed-up plumbing, and unkempt drain fields can have a dramatic impact on your quality of life. Thankfully, B & B Pumping cares for all of Decatur's septic tank needs.
By trusting us to pump your system every three to five years, depending on your usage, you'll enjoy years of hassle-free use. To make maintaining your septic tank system even easier, we'll create a management and maintenance plan for you, so you don't even have to track when the last time your system was pumped. Call us today to schedule an appointment.