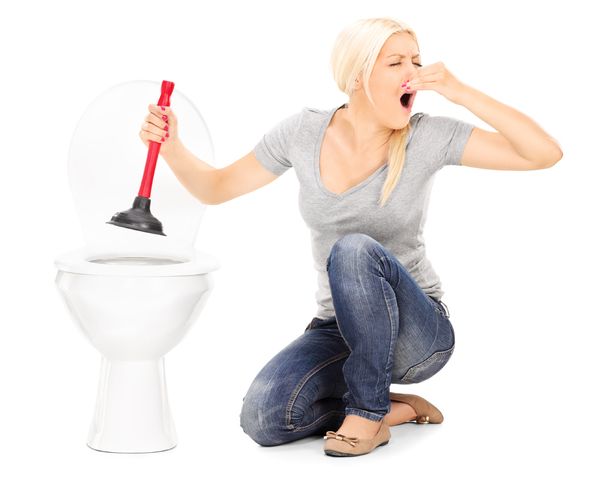 Septic Pumping and More
Whenever people think of caring for their home plumbing, they might think of their sinks and drains first. But the fact is, the plumbing system in your home is more extensive than you might realize, and it includes crucial components like your septic tank system. If left unattended, your residential septic tank can cause extensive damage to your home and property.
Fortunately, septic system care is easy with B & B Pumping. We offer septic tank services for homeowners here in the greater Dallas-Fort Worth area. We have served our neighbors with pumping and maintenance services since 1958, and we have the experience and equipment necessary to pump your tank, clean your system, and ensure it is operating properly.
Trust B & B Pumping
We manage and maintain both aerobic and conventional septic systems. No matter which system you use, we can keep it clean.
By keeping your septic tank system in good working order, we can prevent pressing sewage problems that could impact the health of you and your family.
We'll handle any of the most common septic tank issues, including detached dividing walls, full tanks, wall corrosion, and root damage.
Locally owned and operated, we offer incredible customer service, scheduling that works for you, and affordable pricing for our services.
Since your septic tank system needs to be inspected and maintained every three to five years, we'll work with you to set up a regular maintenance schedule.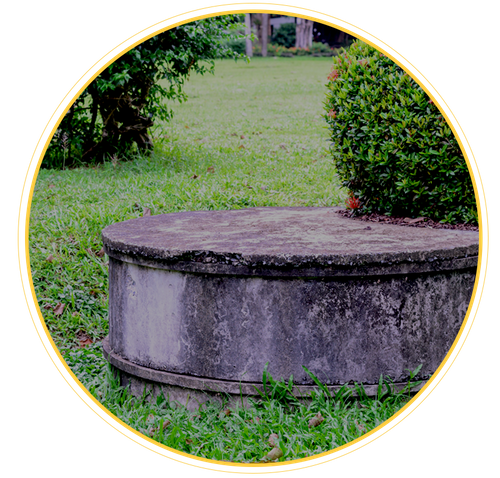 About Septic Systems
Nearly a quarter of American homes use a septic tank system, and they're a common feature in homes here in Texas. In some cases a septic tank was the only alternative to the city sewer whose lines may have not reached certain homes. Due to growth, many septic tank systems have been abandoned or hooked up to the municipal sewer system. In certain areas, however, the use of a septic tank system remains more preferable than the city sewer system.
Alongside septic tanks, which capture waste water, your property may have a leach field (or "drain field"), or an aerobic treatment system. Aerobic systems treat waste on-site, so that reclaimed, treated water can be pumped to an irrigation system or to an outlet feeding away from the site. Leach fields, on the other hand, spread wastewater into the soil onsite. This wastewater will already have had sludge and solid waste removed via the septic tank. Both aerobic systems and leach field systems require pumping and maintenance to keep sludge levels low, and to keep their unique systems operational.
The largest sector of the septic tank pumping industry is residential septic infrastructure, and B & B Pumping has been serving the septic tank pumping needs of homeowners in the area since 1958. It's important to ensure that a professional is taking care of this system, to ensure that it doesn't back up or break down.
Types of Septic Tanks We Service
Causes of Septic System Problems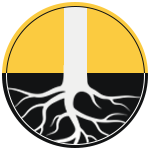 Tree Root Penetration
Nearby trees are liable to reach your septic system. If you have trees that are near your septic tank, your leach field infiltrator, or your aerobic treatment tanks, these roots may penetrate the walls of tanks, or the pipes leading to and from the tanks. Tree roots naturally grow towards moisture, and once they reach a tank or pipe, small tendrils can grow into them, and over time, grow into a big problem. It's best to ensure that you don't plant trees near your septic system to prevent problems down the road.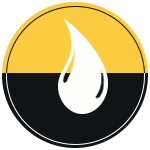 Excess Rain or Poor Drainage
Heavy rains can be problematic for leach field septic systems. Since a leach field system relies on the soil to absorb wastewater, oversaturated soil may prohibit the infiltration system from operating as it should, which can lead to a back-up. You may also have poor soil quality (such as clay soil, which may not absorb wastewater well). Or you may have a leach field that is in terrain that is lower than the surrounding area, which may cause wastewater to pool.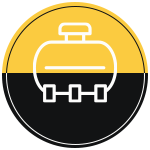 Tank Damage
Tank damage can occur in older tanks, it may occur from tree roots, or even from heavy machinery driving over the surface above the tank. When tank damage occurs, you may end up with debris in the tank which can quickly lead to a blockage and a back-up of the system. Parts of your septic system may need to be replaced or repaired, or a tank may need to be replaced in its entirety.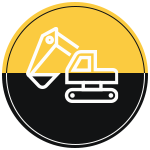 Heavy Equipment
Heavy equipment (such as skid-steers, trucks, backhoes, et cetera) should never drive over septic tanks, aerobic tanks systems, or leach fields. The pressure from heavy equipment can easily cause tank damage, or it may cause pipes to crack or disconnect. Be mindful of your buried septic system, and work around the perimeter of the system if you need to use heavy equipment around your property.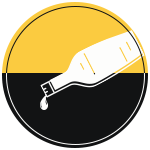 Grease
Never pour grease down any of the drains in your home. Grease is liable to solidify throughout your septic system, which can cause a backup in any pipe or problems in any tank. Over time, grease can build up and result in a clog, or it may keep wastewater from flowing through your septic tank to the aerobic tanks or leach field. Instead, be sure to dispose of your grease in the trash, or consider having a grease trap installed if you do a lot of cooking.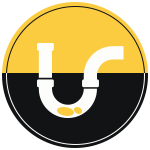 Obstructions
Alongside grease, there are a number of items that can create a clog in your septic system. Never use your home's drains to dispose of hair, tissues, paper towels, napkins, feminine products, baby wipes, diapers, dirt, debris, or other foreign objects. Your septic system can only handle wastewater, degrading toilet paper, and some garbage disposal use (be sure to moderate your use of the garbage disposal to prevent clogs).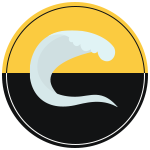 Overuse
Septic systems can only handle so much volume of wastewater in a given time. If you're constantly feeding your septic system with wastewater, it may not be able to keep up with the aerobic processing (if you have an aerobic system), or with draining the wastewater into the leach field. Overuse is common for homes with multiple residents. Be mindful of using toilets, showers, washing machines, and sinks all at once. You may also have a running toilet or leaky faucet that can cause overuse — check your water bill for an increase in water usage every month, and monitor your faucets and toilets.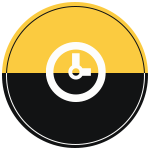 Poor Maintenance
Septic tanks require regular pumping to remove solid waste and sludge from the tank. Tanks can overfill with sludge and debris, which can work its way into pipes leading into the aerobic tank system or the leach field, causing bigger problems. You may experience a back-up if your tank is full of sludge. We recommend pumping every three to five years, depending on the size of your household. A bit of maintenance can save you from a big headache in the future.
Signs of Septic System Problems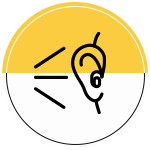 Gurgling Sounds From Plumbing
If you hear gurgling sounds coming from your drain, it's a sign that wastewater isn't making its way into your septic tank. Instead, you may have wastewater resting in your drains, or you may have sewage flowing back through your pipes. Discontinue use of your drains (including running the shower, flushing toilets, using the washer/dishwasher, et cetera), and contact a septic system expert to inspect your system for the issue at hand.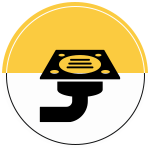 Poor Drainage
While poor drainage may mean that you have a minor clog in your home's drainage plumbing, it may be a sign that your septic system is backed up. If you only have one drain that is clogged, you may be able to use a plunger or chemical treatment to fix the problem. If multiple drains aren't draining as they should, then it is likely that your septic system is backed up at the tank. Again, discontinue use of your drains, and contact and expert for an inspection.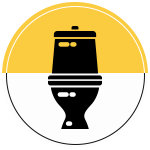 Toilet Not Flushing
If you have a toilet that won't flush, you may have a blockage, or you may have reverse pressure in your drainage system. If it doesn't seem like a normal clog, be mindful that your septic tank may be backed up, which can keep toilets from flushing. The toilets on the lowest level of your home will back up first (and other drains may back up). Refrain from using your toilets or other drains and call a professional.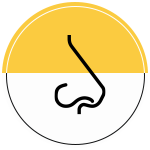 Sewage Odor
You may smell an issue before you see a backup. If you smell sewage coming from your drains (even sink and shower drains), then your septic system may be backed up. Wastewater can flow back into drainage pipes, and release odors through the drains of your home. Once again, it's best to keep from using your home's plumbing as you wait for an inspection.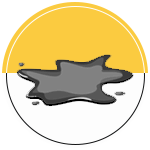 Pooling Water
Water shouldn't pool near your septic tank, your aerobic treatment tank, or your leach field. If you have pooling water, you may have a broken tank, you may have a full tank, you may have a blockage, or you may have a drainage issue at your leach field. Be wary of pooling water, greener grass or plants throughout your landscape (near your tanks), or soft, spongy ground — all of which may be indications that your septic system isn't operating as it should. Pooling water can cause the system to back up, as well, so you should have your system inspected as soon as possible.
Proudly Serving the DFW Area
Covering the Fort Worth area, B & B Pumping is your local septic tank pumping service. We are experts in both aerobic septic system and conventional leach septic system pumping, and we have the equipment to access virtually any residential septic tank. We serve Azle, Decatur, Fort Worth, Haslet, and Weatherford from our hometown of Azle.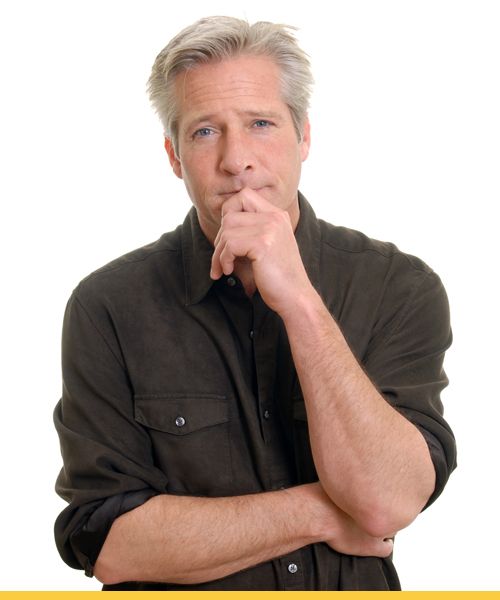 Don't Wait Until It's Too Late
That last thing you want to do is try and put off having your septic system pumped. No matter how good your septic system is, it needs periodic pumping services in order to keep it functioning at its peak. B & B Pumping generally recommends to our customers that three to five years is the general rule of thumb for having your tank cleaned and pumped. Waiting can cause sludge to build up in the tank, which can result in costly damage to your septic system, and it can cause a backup that can damage your home.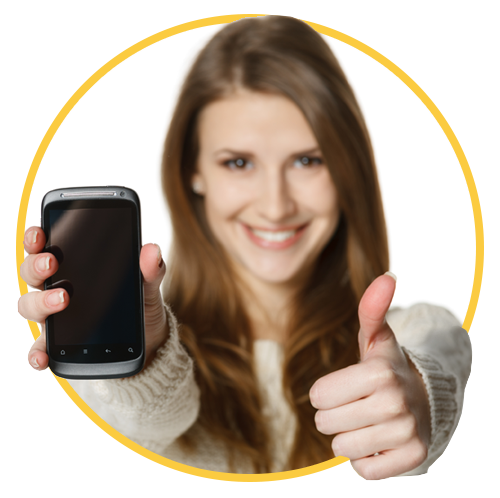 Fast, Affordable, No-Hassle Service
Cleaning your own septic tank system isn't as easy as it sounds. In fact, it can be a costly endeavor if you try it on your own, both in time and money. The fact is, there are a lot of wrong ways to clean your septic tank, that's why it's best to trust us to handle it for you! Our septic cleaning professionals will ensure that your septic service is not a hassle and in some cases we may even be able to schedule your service call for the same day. Our technicians will evaluate the health of your system and make recommendations based on what they have found. B & B Pumping takes great pride in doing the job right and keeping your septic system running as efficiently as possible.
If you're curious about our services, or if you're ready to get started with a free quote for your septic pumping and cleaning, simply give us a call for more information. As always, we appreciate your business and we look forward to hearing from you!