Haslet's Choice for Septic Tank Services
Septic Pumping, Cleaning, and Maintenance
Making Septic Tank Maintenance Easy Since 1958
The fact is, no one really likes to think about their septic tank system, except us of course! B & B Pumping has been Haslet's first-choice for septic tank services for decades, and for good reason. With the right experience and equipment, we have what it takes to care for all of your septic system needs.
Whether you're in need of basic residential services or more complicated commercial maintenance, we take care of it with a smile. Our technicians can maintain both aerobic and conventional septic tank systems.
Let Us Take Care of Your Septic Tank
Septic tank services right when you need it. In most cases, we can fit your appointment on the same day you call us, or as soon as the next day.
Professional equipment backed by industry expertise. All of our technicians have received specialized training to care for your septic tank.
We can take care of simple maintenance issues and more complicated tasks thanks to our skills and equipment.
As a family-owned and operated business, we work hard to take care of our friends and neighbors in Haslet.
We can help you save time and money by setting up a maintenance plan for your septic tank system.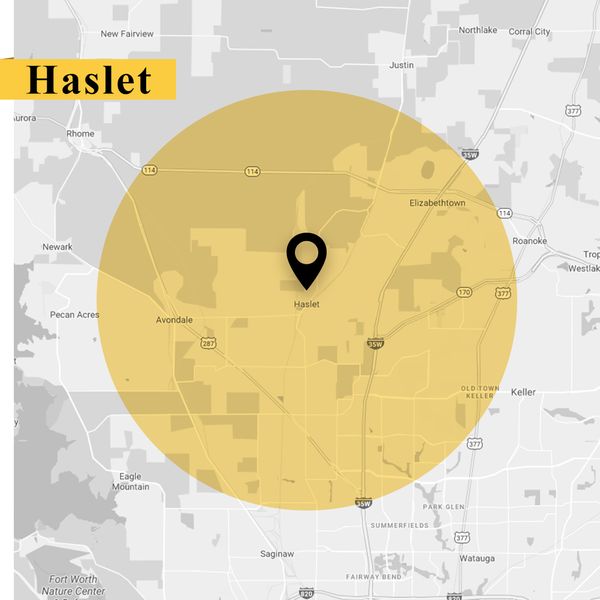 Haslet, Texas
Is there a curious odor in your home? Is your plumbing acting up? It might be time to have your septic tank system inspected. Lucky for you, B & B Pumping is here to help. A Haslet institution since 1958, we're ready to take care of your septic system quickly and affordably.
How often your septic tank needs to be pumped depends on your usage. Generally, we advise having it pumped every three to five years to ensure that it functions properly. But you shouldn't have to track when you need your tank pumped, after all, you've got other things on your mind. That's why we'll keep these records for you. Reach out to the septic system service providers at B & B Pumping today and schedule your next maintenance appointment.